Advanced technology
---
Product advantages:
● Has a history of producing iron oxide pigments for nearly 40 years, as well as rich production experience and research and development capabilities;
● Adopting the most advanced production technology and production equipment, scientifically and standardizedly arranged, the overall level is in the leading position in the domestic industry, and it is the demonstration enterprise of China's iron oxide industry;
●According to the ISO9001:2000 quality management system requirements, the production process is strictly controlled, and the most advanced testing instruments are used to control the product quality according to the ISO1248:2006 standard, ensuring the consistency of quality and color of each batch.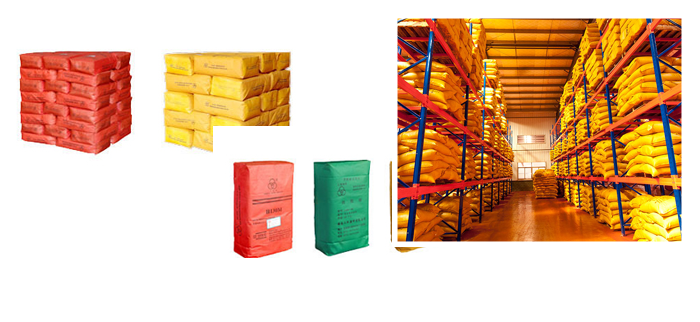 Product application areas:
Widely used in the coloring of paints, water-based paints, inks, glass, ceramics, plastics, rubber, paper, asbestos, leather, tipping paper and printing, adhesive tape color, cement, colored asphalt, square floor, floor tiles, etc. The agent is mainly divided into paint, coating, building materials, plastic rubber, ceramics, easy to disperse, ultra-fine, high temperature resistant seven series of iron oxide pigments, and provides lead chrome series, phthalocyanine series, zinc bismuth series and other pigments and other chemical products.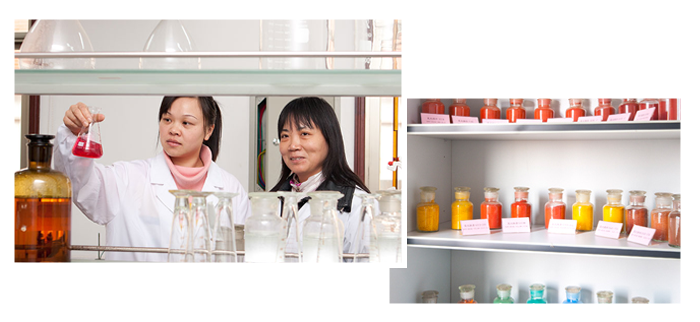 Advanced technology:
◆Superfine iron oxide series pigment
Not only the superiority of general iron oxide pigments It not only has the superior performance of general iron oxide pigments, but also has a fineness D90 of less than 1 um, a narrower particle size distribution, and an increase in tinting strength of 15%-20%. The addition of different special additives for different purposes can reduce the surface gravity of the pigment in the medium, making the pigment easy to disperse, and the storage stability of the paint after coating is greatly improved.
◆ Easy to disperse pigment
By subjecting the ordinary iron oxide pigment to surface modification treatment, it is carefully processed to make it have unmatched dispersion properties of ordinary pigments, which can shorten the grinding time, greatly improve work efficiency, reduce production cost, and improve the hardness of the coating film in the coating. To improve its storage stability, it improves the compatibility of concrete and increases its hardness and brightness in building materials.
◆High temperature resistant iron oxide material
As a core-coated pigment, it has four major performance advantages in application process: excellent deflocculation resistance, good weather fastness, superior chemical resistance, and superior heat resistance.