About Us
Hunan Sanhuan Pigment Co., Ltd
---
Hunan Sanhuan Pigment Co., Ltd., founded in October 1965, has developed into a symbol demonstration enterprise in China's iron oxide industry, and has been the vice chairman unit of China Paint Industry Association. The company covers an area of 105 mu, with a building area of 60000 square meters and more than 160 employees, including more than 90 professional and technical personnel. The company has a branch factory and six business divisions, with a total assets of more than 200 million yuan, and an annual production and sales of iron oxide pigments of more than 50000 tons.
See more
Company Creation

total assets

Annual production capacity

Products sold in distant markets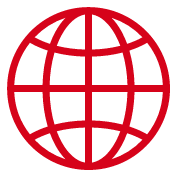 R&D customization capability
Our company's nationwide sales, wholesale, service providers and technical support network provide timely and complete after-sales service for local customers. The pigment research institute of the company can provide professional technical support for relevant industries, develop and introduce foreign high-tech new products. The Technology Development Department is responsible for product quality inspection and new product development, and constantly meet the needs of customers in new processes and new application fields.
See more
built-up area
Various professional technicians
Annual production capacity
News
Understand company information and master industry trends
Tricyclic pigments won the title of China Paint's 100-year Top 100 Enterprises
Hunan Sanhuan Pigment Co., Ltd. won the title of Top 100 Enterprises in China for 100 Years! Sincerely thank all of you for your concern and support for the three-ring pigments! Our Sanhuan people must continue to work hard, to establish a national brand of iron oxide industry, and strive to build a three-ring century old factory struggle!